About Us

At Aero Collision, we're family.
Founded in 1983, by Ken Pezdek, Aero Collision has grown into the area's most trusted auto collision and fabrication shop.
Located in Lancaster, NY, Aero Collision provides collision repair on a variety of vehicles ranging from passenger automobiles to fleet services.  We also offer custom restoration work on classic vehicle, fabrication services and custom painting.  From personal vehicles to industrial jobs, Aero Collision is a trusted partner that delivers quality work, on time and on budget.
---
Our Team of Auto Collision Experts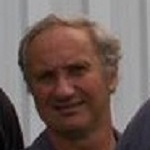 Ken Pezdek, Sr.
Ken Sr. is the founder of Aero Collision and has been leading the organization since 1983.  In his 30+ years in the collision industry, Ken Sr. has literally seen it all!  From passenger cars, to full custom restorations, to industrial fabrication jobs, Ken Sr. has built a team that can handle just about anything.  When not working, Ken Sr. enjoys spending time with his family, especially the grand kids!
---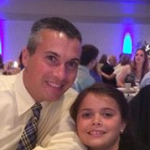 Ken Pezdek, Jr.
Ken Jr. has followed in his father's footsteps!  After graduating from Lancaster High School, Ken Jr. joined his father's organization and began learning the business. Ken is an expert painter and collision specialist.  When not working, you can find Ken spending time with his beloved daughter–often taking in one of her softball games.
---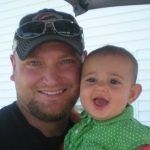 Shawn Pezdek
Just like his brothers, Shawn grew up in the business.  At eight years old, Shawn could be found sweeping the floors every Saturday and Sunday morning (and getting into a little trouble too).  Fast forward nearly 30 years and Shawn is a jack of all trades.  Shawn is an expert welder and fabrication specialist.  When not at work, Shawn enjoys spending time with his nieces and nephew, taking in a little music, and spending time with close friends.